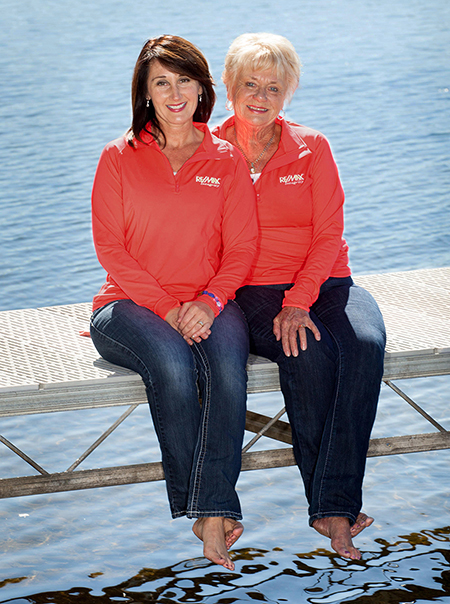 Your Mother-Daughter Team
Joy Carlson & Marci Segner
Joy is the Owner/Broker of RE/MAX Integrity. Her daughter, Marci, is Broker Associate. Combined they have over 50 years of real estate experience and have been real estate partners for nearly 20 years.
• They are top producing Realtors, belonging to the elite RE/MAX 100% Club since joining RE/MAX in 2006. In 2017 they each received the RE/MAX Hall of Fame Award. This award recognizes and salutes the exclusive group of top producers who have achieved more than $1 million in gross commission earnings during their career with RE/MAX.
• They utilize numerous technological tools to market properties including, web commercials, virtual tours, lead capture, social media and a marketing assistant
• They offer professional, personal, knowledgeable service to make your real estate transaction a pleasant experience
Education/Experience
• Joy has been Broker/Owner of RE/MAX Integrity for the past 10 years and was Owner/Broker of Annandale Properties, Inc., the largest independent brokerage in Wright Co. for over 18 years. She is also Co-Owner of Carlson Investment Properties and developed two residential land parcels. She has a Mini MBA in Real Estate from St. Thomas University, Minneapolis.
• Marci Segner has been a Broker/Associate Realtor of RE/MAX Integrity for nearly 20 years. She holds a BA from St. Cloud State University, studied abroad on SCSU'S Denmark Program and received a mini MBA in Real Estate from St. Thomas University, Minneapolis. She started out as the Program Coordinator in Closing and Acquisitions at The Greater Metropolitan Housing Corporation, Minneapolis for 7 years before teaming up as the Mother Daughter Team. She currently resides in South Haven with her husband, Andrew and 10 year old twins, Jimmy and Julia.